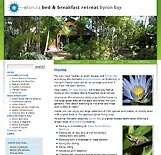 After weeks of painstaking work (or was it months) we finally launched the new Planula site today.
There are still a few galleries and conditions reports to port from the old site, but most of it is done. We hope you like the new fresh look and hope to see you all at PLANULA.
Thanks heaps to Nick and Sandra from ingredients who are part of the underwater team for creating this new site and more and more others as part of our growing underwater network.